Posted by Rebecca Reed on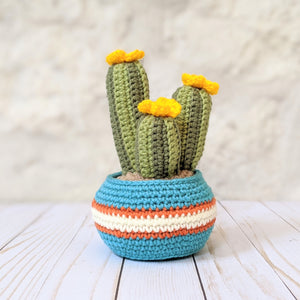 The cozy cactus design is now available for you to make your own fall decor!  Find the pattern here! <-------
Posted by Rebecca Reed on
The ball cactus pattern is now available! The little ball cactus pattern is now up on my site, and is included in the birthday sale through this weekend! There are so many options with this pattern and these little cacti would be great for home offices!The pattern is 6 pages full of progress photos and easy to understand instructions. It even includes a tutorial on starting your own magic circle! If you make your own cacti, tag me so I can see your creativity! 😁 Find the pattern here!
Posted by Rebecca Reed on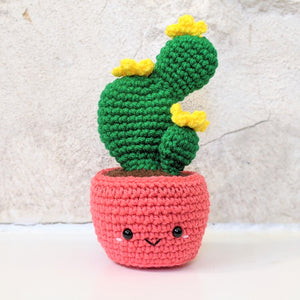 Happy Birthday to my mom! Crochet cacti are the very first things I made and my parents got a lot of them in my early days. Every year I give my mom a crochet plant for her birthday or mother's day and this year is a return to the cacti! 🥳🥳🥳.Pattern by @yarnblossomboutique, whose patterns I can't get enough of! 🥰 This one was suuuuuper easy and didn't take as long as I feared it would! Pattern Available for FREE here.