Posted by Rebecca Reed on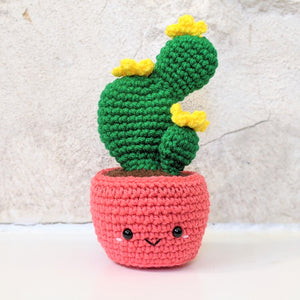 Happy Birthday to my mom! Crochet cacti are the very first things I made and my parents got a lot of them in my early days. Every year I give my mom a crochet plant for her birthday or mother's day and this year is a return to the cacti! 🥳🥳🥳.Pattern by @yarnblossomboutique, whose patterns I can't get enough of! 🥰 This one was suuuuuper easy and didn't take as long as I feared it would! Pattern Available for FREE here.
Posted by Rebecca Reed on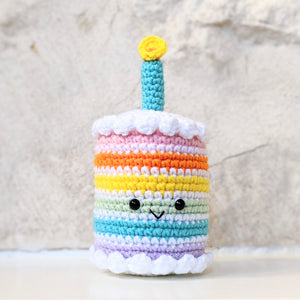 This is my brother's little birthday cake! His birthday is a few days after Christmas so he's one of those who's Christmas and birthday gifts all get lumped together. I really love how this cake turned out! I won't show you the backside, my color changes are still an area of improvement for me haha! A goal for the new year for sure.  This pattern is from @yarnblossomboutique, who makes the best cake patterns!!! FREE pattern here
Posted by Rebecca Reed on
My husband loves birds and lately we've been getting each other bird themed presents so this little cockatiel pattern was a must for this past Christmas! I don't usually make such intricate projects because they take so long but I love to make them as gifts! I can't get over the little cheeks!  Pattern by TheresaCrochetShop found here.